Above the Header [- FELIX -] [- pdf: TAPS -] These include: [- TWITTERS -]
integer island shop. with news// Open
Blog Roll. which lets you link to other blogs. We've put in two examples, but you'll want to change them. When you are logged in, click on blog roll on the top menu to update this.
Most Read Posts which lists articles based on the number of times they have been read.
Older Articles which lists out articles by month.
Syndicate which allows your readers to read your posts in a news reader.
Popular Tags, which will appear if you use tagging on your articles. Just enter a tag in the Tags field when editing.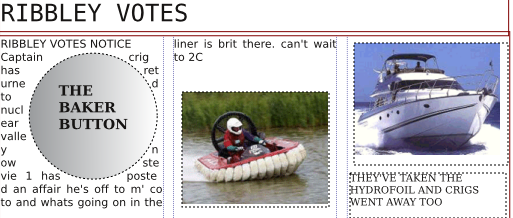 Baker took the mike to announce to crew and passengers he said Shannon & I are leaving on a little trip, any of my friends who have received their Mud Gloves card are welcome to join there is enough room for you all you have 5 minutes to get ready.
Joomla! also includes many other modules you can incorporate in your site. As you develop your site you may want to add more module that you can find at the Joomla Extensions Directory.
RIBBLEY VOTES NEWS DESK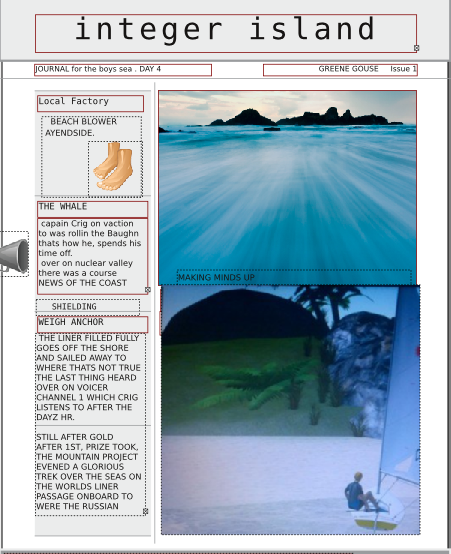 PARTS 1